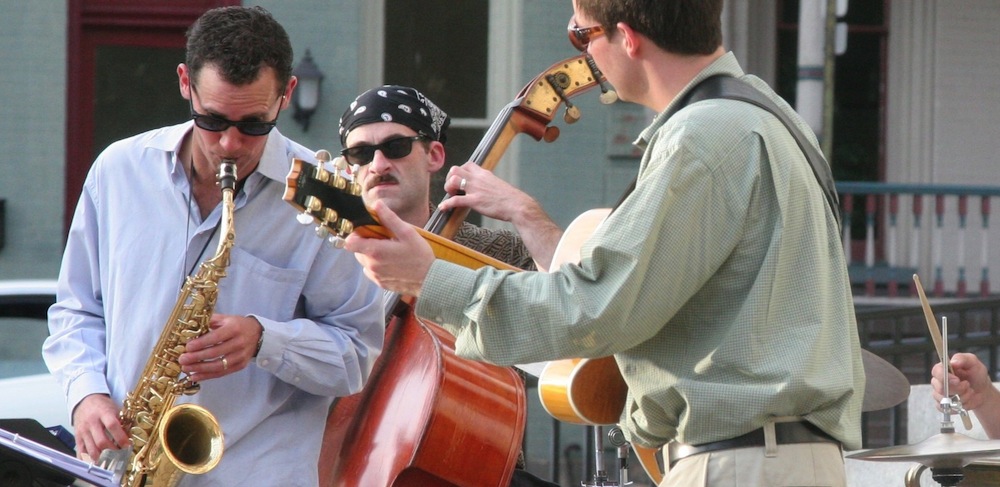 Video
Watch performances of jazz concerts in State College, PA. Live jazz videos from Central Pennsylvania. Instructional videos for saxophone. One-man saxophone quartet videos.
Live GIGS
Here are a handful of videos shot at live performances from recent years. State College locals may recognize the American Alehouse, the Gamble Mill, Central PA Festival of the Arts ("Accuweather" stage), First Night State College.
You'll see the former sextet Liquid Jazz, a duo with Arthur Goldstein, the Zeropoint Big Band, and the Rick Hirsch 4.
1-man quartets
Here are fun videos Rick made of some of his saxophone quartet arrangements. Scott Smith of SAS Multimedia did the A/V recording and slick editing.
These are published by HirschMusic Publications, available here for a great price. How about trying one with your saxophone quartet?
Saxophone playing tips
Here are several videos in which Rick discusses saxophone fundamentals, including embouchure development, starting out on overtones, vibrato, and breaking-in reeds. There are also some videos about learning to improvise.